Our Solutions & Resources
We have an injury free health and safety record.
and have more than 100 vehicles in the field in three geographies.
Our four strategic Pillars.
Whilst our roots are in South Africa, Motseng is proud of its Southern African representation and continues to focus on accretive growth opportunities in specific SADC geographies. Our operations are centered around four pillars that make up the Motseng Group, through which Motseng provides services or partners with clients, investors, and stakeholders. These pillars are:
integrated property & facilities management
Our services are targeted at, but not limited to: infrastructure, property- related, diversified industrials, transport, renewable energy, manufacturing, telecommunications and financial services-related industries.
This division delivers integrated property and facilities management services through Motseng Property Group an integrated property & facilities management company.
The Rihati Fund specialises in alternate, renewable energy, battery energy storage solutions and ESG in the C&I market.  
Comserv Mozambique core services are telecommunications managed services and facilities management and Motseng Selmec Lesotho a local Lesotho entity which also provides quality integrated property and telecoms services to our clients.
Motseng Strategic Investments
Public Private Partnership & Property Development
Motseng Concessions leverages it's institutional knowledge and the project management skills of Motseng Property Development, Motseng Property Group, and MPAMOT PPP Transaction Advisory, to provide an integrated service solution to PPP Investments and Concession Asset Management. Our alternative investments focus on social infrastructure including health, education, water energy, and transport.
Motseng Property Investments
expert investment positioning
Motseng invests in commercial, retail and industrial assets. With an outstanding track record in these developments, its success can largely be attributed to access to investment capital and the ability to strategically source, structure and execute property transactions. The listing of Delta Property Fund in 2012 was a key development for the property investment division.
Motseng Women Investments
women empowerment principles
MWI is a 100% Black woman-owned entity with a mandate to leverage gender-mainstream BBBEE transactions. MWI is a 30% shareholder in MPAMOT Africa, a leading wholly black woman-owned engineering group.
strategic alliances and partnering for impact.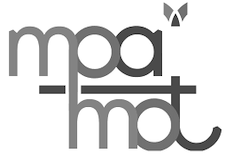 MPAMOT
The largest 100% black women-owned engineering and infrastructure development consulting firm of its size, capacity, and capability in South Africa.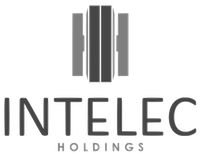 Intelec Holdings
A leading Mozambican business group, with a strong presence in strategic sectors such as energy, telecommunications and agro-industry.